Heating Service, AC Service & Air Conditioning Repair

West Jefferson, NC, Beaver Creek, NC & Jefferson, NC

There is an ideal boiler to enhance the comfort of every size, style, and layout of home or commercial building. The versatility of hydronic heating accommodates radiators, baseboard heaters, radiant floor heating, and zone control. The system operates silently, requires only annual service, handles the most extreme weather, and maintains very consistent temperatures. Because heat is infused rather than blown into the room, there are no drafts, no unpleasant fluctuations, and no introduction of harmful contaminants. You enjoy ideal comfort at lower thermostat settings, keep heating bills at a minimum, and benefit from healthier indoor air quality.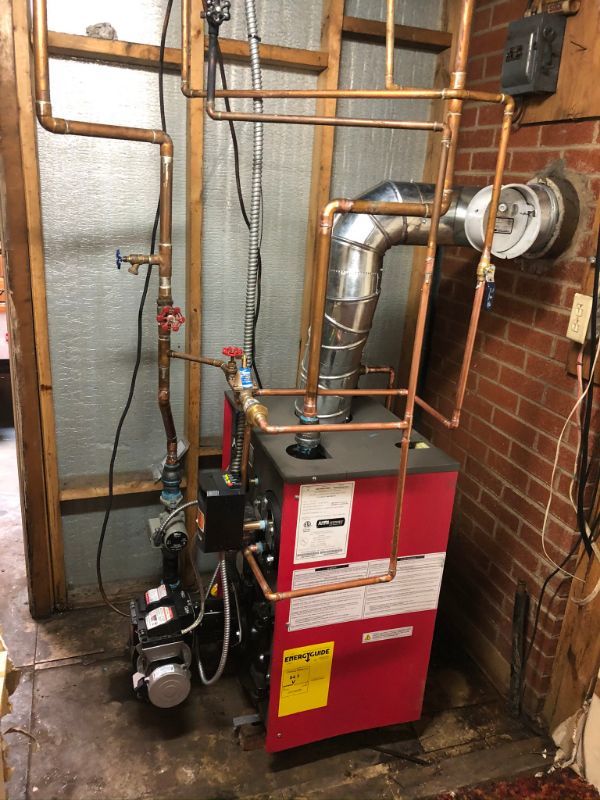 Reliable Boiler System Installations
Blue Ridge Air applies our integrity, dependability, and expertise to a full range of boiler services in West Jefferson, NC and surrounding areas. Whether for new construction or an existing residence, our superior design skills support exceptional rewards and value from your investment. Our technicians are fully licensed to handle all aspects of installation, maintenance, and repair of all makes and models, combining over fifty years of experience to ensure proper protocols and swift turnaround.
Call today to schedule you boiler repairs, maintenance, or installations!
Partnering with Carrier brand, we offer a comprehensive range of options featuring the groundbreaking technology that simplifies system management and delivers unmatched reliability. Make Blue Ridge Air your choice and contact us at (336) 846-9009 for all of your boiler needs anywhere throughout Beaver Creek, West Jefferson, Jefferson, Warrensville, Fleetwood, Todd, Creston, Meat Camp, and Boone, NC.

Air Conditioning Repair & HVAC Service in Meat Camp, NC
AC Service

∴

Air Conditioning Repair

∴

HVAC Service