Serving the high country and surrounding areas since 2007, Blue Ridge Air takes pride in its reliable reputation, which was built on the core values of integrity, dependability, knowledge, and success. Our management team has been working in the HVAC industry since 1972, and our staff has over 50 years of collective experience in residential and commercial heating and air.
The team at Blue Ridge Air is licensed in North Carolina to perform all aspects of residential and commercial HVAC installation and maintenance, and commercial refrigeration services. We specialize in high-end, new construction homes in the high country including Boone, Blowing Rock, Jefferson, West Jefferson, and Sparta. Our sales department is available to discuss your new home, commercial properties, or renovation projects. Whether it is an air conditioner, heat pump, ductless unit, furnace, boiler, walk-in cooler, freezer, or other system, the team at Blue Ridge Air is licensed to handle any project.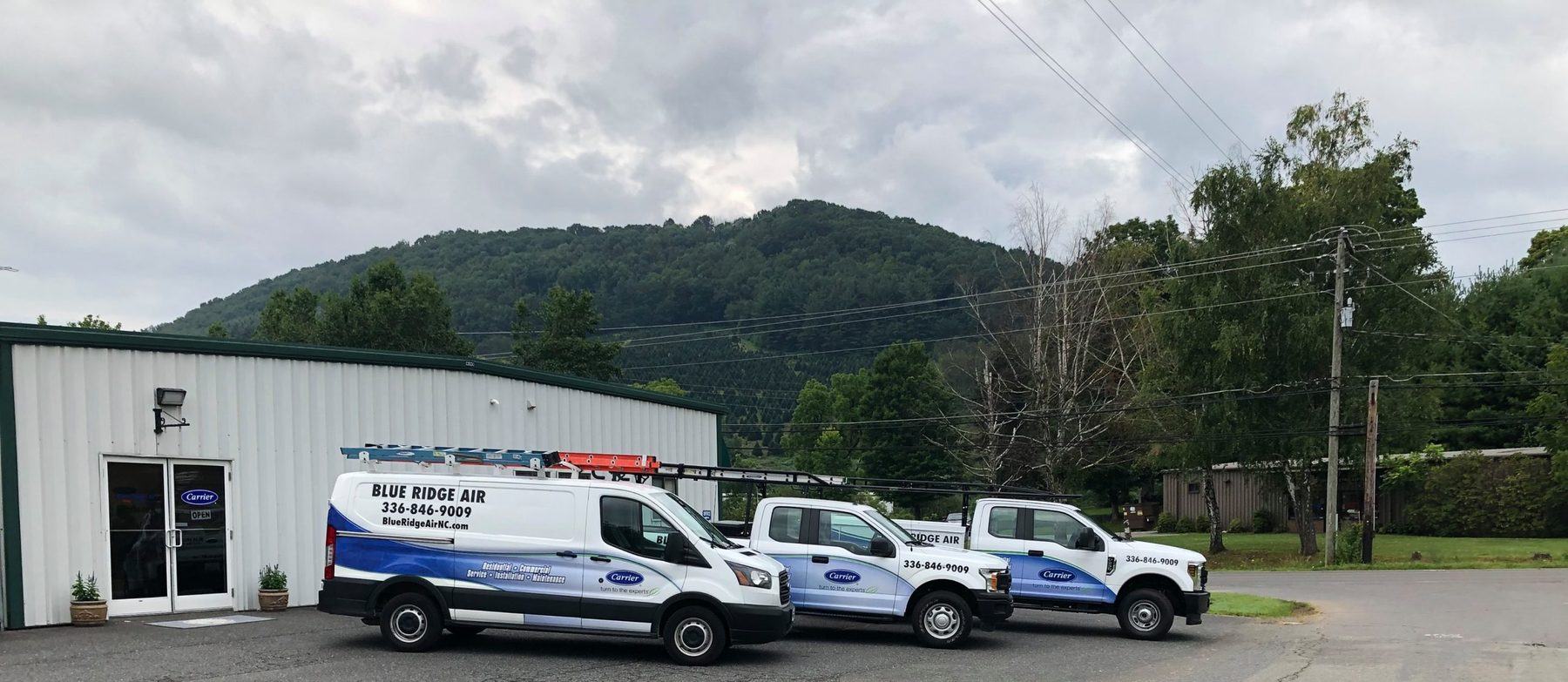 At Blue Ridge Air, our goal is to provide products and services that meet the needs of discerning customers. We know that every home, business, and budget is unique. That is why we offer a variety of Carrier and American Standard products that will suit your specific needs. We aim to provide your home or business with superior levels of comfort and are dedicated to assisting homeowners with making careful decisions to improve the comfort and safety of their home.
Blue Ridge Air is proud to be a community partner and believes that a community is successful when it can trust the reputation of those who serve them. Local businesses and consumers rely on buildings and homes that are comfortable for work and recreation. We strive to be the company that helps deliver that comfort. Ask us for references from your neighborhood. Then let us know how Blue Ridge Air can exceed your expectations in service and performance.